Chinese National Day & Mid-autumn Festival Notice
295
0
Sep 17.2020, 10:53:35
The Chinese National Holiday and Mid-autumn Festival are coming, which are new celebrations for the whole country. Therefore, PCBGOGO will have a 4-day holiday according to relevant policy and customers' order conditions: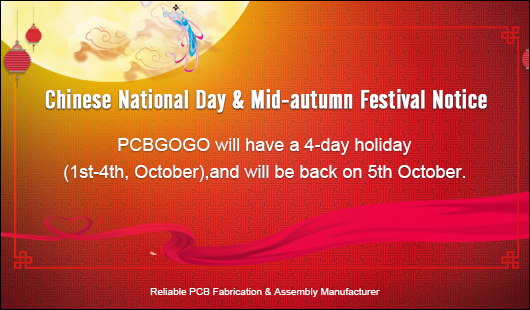 The holiday will begin on 1st and end on 4th, October. During the holiday, PCB and assembly quotation and orders can be submitted online as usual. While, manufacturing and delivery will be a little delayed and all will be normal on 5th, October. Please contact us in advance if you have any expedited order demand.
Kindly reminding: PCBGOGO is still giving away big discount and fashionable souvenirs for the 5th anniversary. If you haven't got it, take the chance now.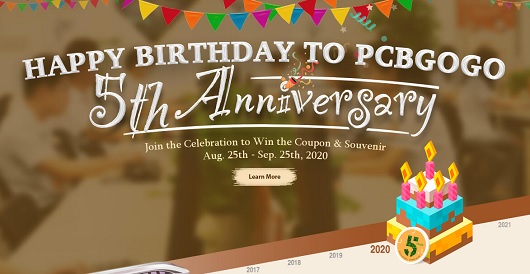 About PCBGOGO
PCBGOGO highly specializes in PCB fabrication and assembly from prototype to mass production. Though we are only 5 years old, our factories have been providing PCB manufacturing and assembly for domestic customers in China for more than 10 years.
We never stops growing up and it is a growing manufacturer in a changing world. Now we have three manufacturing plants with over 400 workers. Our daily order group quantity exceeds 3000, including PCB and assembly orders, and the sales have increased from $100,000 to $20 million a year.
Prev: No Previous
Next:How to do a PCB assembly process work?
Upload a photo:
You can only upload 1 files in total. Each file cannot exceed 2MB.Supports JPG, JPEG, GIF, PNG, BMP